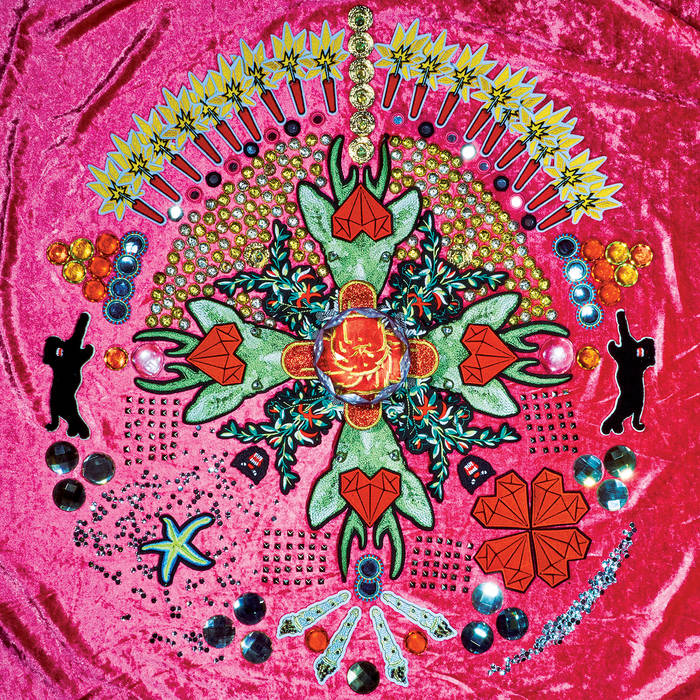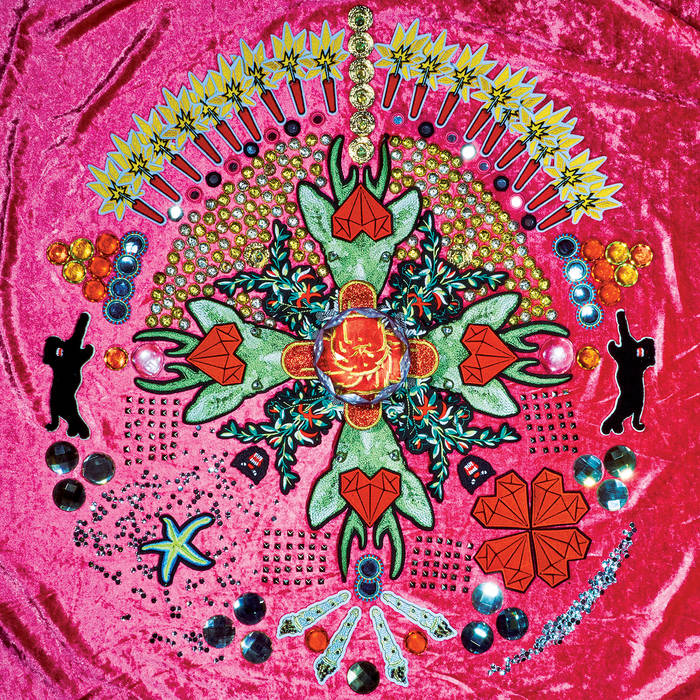 BLOOD WINE OR HONEY / Fear & Celebration
From the press release:
Surrounded by the throb of heavy machinery, the scent of dried fish, and the humidity of the South China Sea, Blood Wine or Honey have honed their manic hypno-tropicalia in the industrial warehouses and hidden rural hamlets of Hong Kong.
Fear & Celebration is a witch's brew of brazen sax themes, lo-fi/hi-tech electronics, motorik drums, group-sung vocals, wonky tactics and party palpitations results in a ritualistically euphoric sound experience, taking notes from post-punk, dance floor experimentation, bass/soundsystem music and tropical polyrhythms.
After the band's live debut at Sonar Festival, their breakout track 'Anxious Party People' (Plastic Pagan 2017) shocked dancefloors all over the world, receiving a shortlist nomination at Gilles Peterson's Worldwide Awards for 'Track Of The Year' and catching the attention of major radio outlets such as BBC 6 Music (UK), Radio Nova (FR), Worldwide FM, Beats In Space (US), RTE (IE), Radio Bern (CH), NTS, Radio X (DE), CR2 903 (HK) and KCRW (US), as well as being featured on Bandcamp Weekly.
The album adopts "a kitchen sink approach to body music" (bleep.com) throughout its 9 tracks — burgeoning concept solos punctuate hulking low-end, while drum set freak-outs and extra-spectral wanderings bind with moments of beatific modal calm as disparate ingredients are satisfyingly reconciled. This is deep dance-floor for every mind's ear.
Press quotes:
"A unique take on modern dance floor tropicalia that draws the line beautifully between Post-Punk, NY Disco Not Disco and Afro-Latin outernational sounds." Dom Servini, Wah Wah 45s"
"I'm catching a flight to Hong Kong with one aim — to see these guys" Gilles Peterson
"...the brilliant Blood Wine or Honey ... a stimulating blend of tribal rhythms, electro-psych and afro-beat Tom Ravenscroft, BBC 6 Music
"What a tune, Anxious Party People ... one of the big dance-floor tunes this year ... one of the big tunes for me this year as well" Rob Luis, Tru Thoughts
EP#2 Loosefoot was released digitally via Plastic Pagan on Nov 3, 2017.
From left to right:
James Banbury – keyboards, bass, cello, tech, vocals
Shane Aspegren – drums, electronics, synths, fx, percussion, vocals
Joseph von Hess – saxophone, winds, objects, percussion, vocals